Dan Corcoran
Senior Vice President, Payor Contracting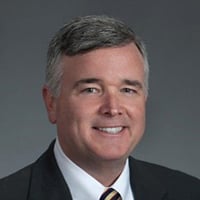 Dan Corcoran is a healthcare executive with more than 20 years of experience in the industry. He joined Mednax® National Medical Group in 2019, and currently serves as senior vice president of payor contracting. In this capacity, he is responsible for all payor relations and contract negotiations, supporting our practices. Previously, Mr. Corcoran spent 16 years with Anthem Blue Cross and Blue Shield in a variety of roles, most notably having served for more than a decade as president and general manager for Anthem in Maine. As a member of the Mednax leadership team, Mr. Corcoran brings a wealth of experience in payer contract negotiations, data analytics and finance and has a keen understanding of the insurance industry. Prior to his experience in healthcare, Mr. Corcoran was a systems engineer with AT&T.
Mr. Corcoran holds a Bachelor of Science degree in business administration from the University of New Hampshire, Whittemore School of Business and Economics. He attended Boston University Graduate School of Management, where he earned a Master of Science degree in management information systems and a Master of Business Administration degree.
Mr. Corcoran and his wife, Colleen, have three sons. Together, they enjoy spending time on the golf course and fishing Florida's coastal waters.