James D. Swift, M.D.
Executive Vice President and Chief Development Officer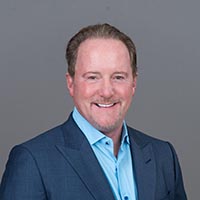 James D. Swift, M.D., joined Mednax in September 2009 and currently serves as Executive Vice President and Chief Development Officer. He joined the company through the acquisition of Children's Healthcare Network, a multi-state pediatric specialty practice he founded in 1996 and in which he served as Chief Executive Officer. Previously, Dr. Swift was the Regional President of the South Central Region for the Pediatrix Division.
As Chief Development Officer, Dr. Swift is responsible for corporate outreach initiatives. He works closely with Large Health Systems and Corporate Leadership teams to develop market strategies and other development opportunities in key clinical programs. Along with these strategies he is involved in creating standardized clinical quality dashboards designed to monitor benchmarks for neonatal intensive care and pediatric critical care patient outcomes on a national level as well as Anesthesia and Women's Service lines.
Dr. Swift received his medical degree from the University of Health Sciences/The Chicago Medical School, North Chicago, Illinois. He completed his internal medicine/pediatrics residency program at Loma Linda University Medical Center in Loma Linda, California. Dr. Swift completed his fellowship in pediatric critical care at Harbor-UCLA Medical Center (Torrance, California), Children's Hospital of Orange County (Orange, California) and Martin Luther King Jr. Medical Center (Los Angeles, California). He is board certified in pediatrics.
Dr. Swift is an Assistant Professor of Pediatrics with the University of Nevada School of Medicine and co-edited the clinical textbook, Pediatric Hospital Medicine: Textbook of Inpatient Management. At the time of its publication in 2007, it was the first textbook for pediatricians practicing in inpatient settings.