Lee Wood
Chief Operating Officer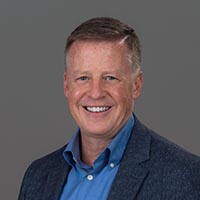 Lee Wood joined Mednax in 2019 and currently serves as Regional President for the Mountain West region. He previously held various operations roles with Mednax from 2005 to 2015, including Regional Vice President, Director of Operations and Director of Business Development. Mr. Wood is a healthcare executive with over 27 years of combined experience in physician practice / healthcare management, finance and business development, who creates strategic alliances with organization leaders to effectively align with and support key business and operational initiatives.
Prior to rejoining Mednax, Mr. Wood was the Executive Vice President and General Manager of Physician Services for InTouch Health from 2016 to 2019, where he developed neurology and intensive care practices on an entirely telehealth network.
Mr. Wood holds a bachelor's degree in business administration, specializing in accounting, from Texas Wesleyan University (Fort Worth, Texas).