Nanette Sanders
Market President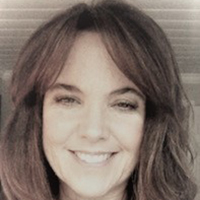 Nanette Sanders joined Mednax in 1997 and currently serves as Market President. In this role, she is responsible for leading comprehensive business and growth strategy for the West Coast Market, providing the vision, goals and direction related to organization dynamics, financial performance, operational efficiency, physician and hospital contracting, safety advocacy, optimal delivery of Mednax shared services and practice operations for the States of CA, ID, UT, NV, HI. Prior to this appointment, Ms. Sanders was the Regional Vice President and also served as a Regional Director of Operations.
Prior to joining Mednax, Ms. Sanders' distinguished career also entailed management in Network Development, Managed Care Contracting, Provider Relations and Physician Investigations. During this time, she had the privilege to serve as a member of the United States managed care team contracted by the South African government to assist with the development and implementation of a managed care system in their Country. There she spent three months in Cape Town as an acting strategic session committee member.
Nanette has 35 years' experience in the healthcare industry, including hospital, private practice and Insurance/managed care sectors; 30 years in leadership.
Outside of work, Ms. Sanders is a philanthropist in preserving animal rights and rescue efforts.