Roy Snodgrass
Market President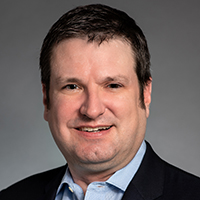 Roy Snodgrass joined Mednax in 1999 and currently serves as Regional Vice President for the Midwest region. Prior to this appointment, he was Director of Operations from 2011 to 2017, and Senior Operations Analyst from 1999 to 2010.
Prior to joining Mednax, Mr. Snodgrass worked with Seton Healthcare Network in a leadership role for their patient accounts and revenue cycle management department.
Mr. Snodgrass holds a bachelor's degree in business management from the University of Texas at Dallas, Richardson, Texas.