Suzanne Heck
Market President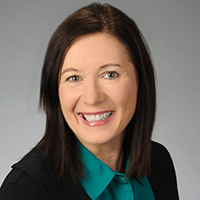 Suzanne Heck joined Mednax Services in November 2017 and currently serves as the Regional Vice President for the South Region. Prior to this appointment, she was the Operations Division CFO from 2013 to 2016, with leadership responsibilities for $2.5B revenue, managed care, revenue cycle and finance. Ms. Heck has over 25 years of health care experience serving for physician practice management organizations, large health systems and teaching hospitals.
Prior to rejoining Mednax Services, Ms. Heck was the Chief Financial Officer for D4C Dental Brands. Prior thereto, she was the Senior System Director of Performance Effectiveness for CHRISTUS Health.
Ms. Heck received a bachelor's degree in accounting and finance from Florida Atlantic University (Boca Raton, Florida). She is also a Certified Public Accountant licensed in Georgia.