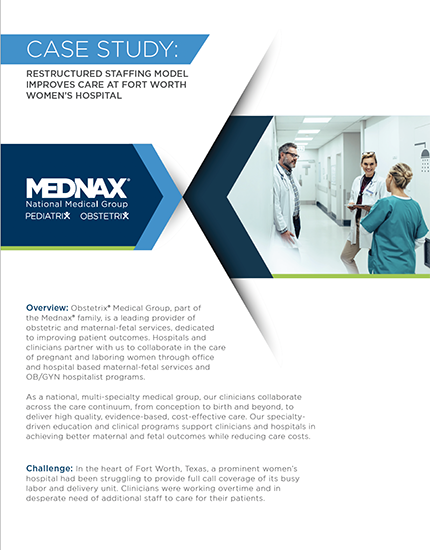 Restructured staffing model improves care at Fort Worth women's hospital
A Fort Worth, Texas, women's hospital struggled to provide full call coverage of its busy labor and delivery unit. Clinicians were stretched thin and in dire need of additional medical specialists. The hospital partnered with Obstetrix® Medical Group, part of the Mednax® family, to provide relief for its overextended clinicians. Through the partnership, Obstetrix OB hospitalists joined the team to provide full physician coverage, delivering high-quality, specialized care to the hospital's expectant mothers.
Download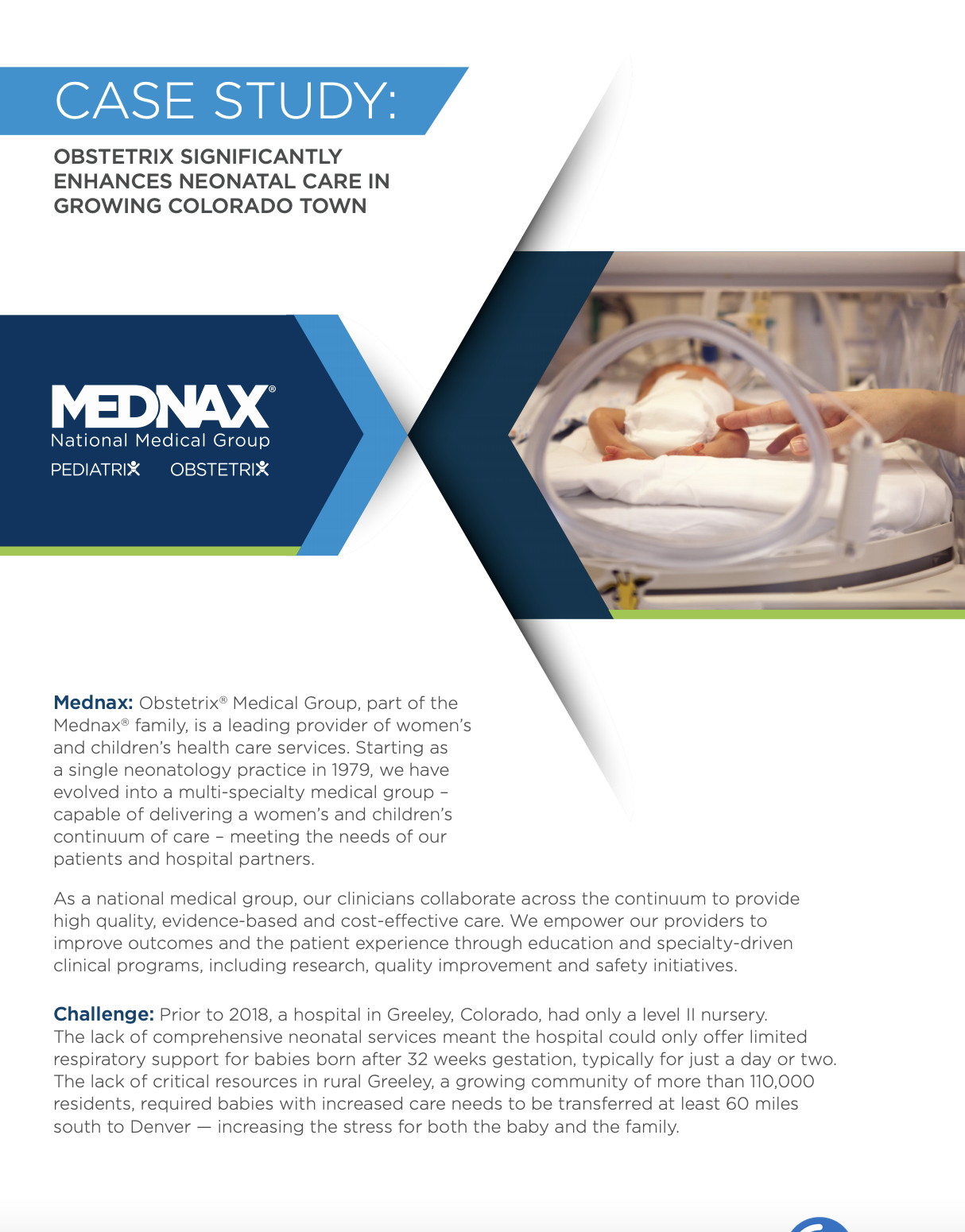 Obstetrix® significantly enhances neonatal care in growing Colorado town
To enhance its neonatal capabilities a Greeley, Colorado-based hospital partnered with Obstetrix® Medical Group to create a level III NICU. Prior to establishing the new NICU, many premature and ailing newborns with intensive care needs were transported 60 miles to Denver. Greeley's modern unit provides 24/7 neonatology coverage, keeping preterm and ill babies closer to home.
Download
Mednax delivers intuitive, customized solutions to meet your facility's needs.