About Us
Welcome to Pediatrix Cardiology of Dallas.
Lee Ann Pearse, MD, board certified in pediatrics and pediatric cardiology, provides pediatric cardiology services for patients ranging in age from fetus to adult with congenital heart disease. With offices in Dallas, Frisco and Paris, our practice serves patients primarily in, but not limited to, the North Texas area.
Our mission is to provide comprehensive clinical care to pediatric cardiology patients in a warm and caring environment. We are committed to treating all people with integrity and respect. In our office, the patient is always our first priority and we maintain a patient-centered approach at all times.
With more than 20 years experience, Dr. Pearse, along with the knowledgeable individuals of her pediatric cardiology team, are dedicated to keeping patients and their families informed about all aspects of their treatment. We are always happy to answer questions and strive to provide the information and resources necessary to help all involved feel comfortable with the patient's cardiac condition. We encourage you to take part in the decision-making process. We hope your experience with our practice results in a feeling of confidence and assurance that we care as much about you and your family as you do; and by working together we can accomplish the best outcomes possible.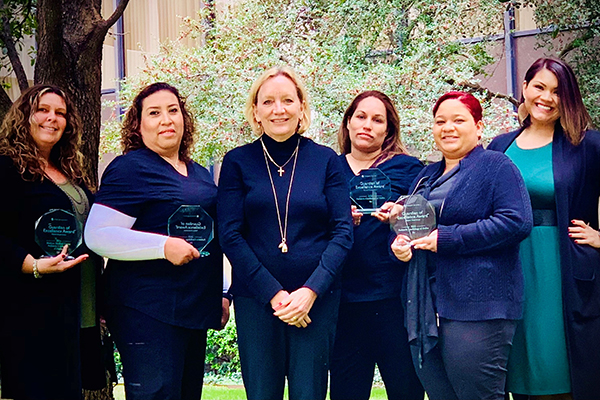 As recipients of the 2020 Press Ganey Guardian of Excellence Award, our practice reached the 95th percentile for patient experience, employee or physician engagement, or clinical quality performance! This national award is a testament to our commitment to Take great care of the patient, every day and in every wayTM.
Our clinic located at the
Baylor Scott & White Medical Center
in Frisco is moving one floor up to suite 306. Please make note of our new suite number if you have an upcoming appointment at this location.
Meet Our Clinicians
Our local clinicians are highly trained to meet the individual needs of patients. Learn about their training, certifications, and other credentials by viewing their individual biographies.
View Directory