About Us
We're excited to now offer mobile check-in! Please look for an email/text message a few days before your appointment from Phreesia, our new check-in system. You can confirm your appointment via text message or email, and check in online prior to your visit. You can also check in on your own device when you arrive.
Ask us about getting started!
San Antonio's Premier Pediatric Urology Group
We are a group of dedicated pediatric urologic surgeons focused on diagnosing and treating urologic disease in infants, children and adolescents. We cover the full breadth and depth of pediatric urologic conditions in children from birth to young adulthood. We perform open, endoscopic and minimally invasive surgeries, including laparoscopic and DaVinci Robot assisted surgery.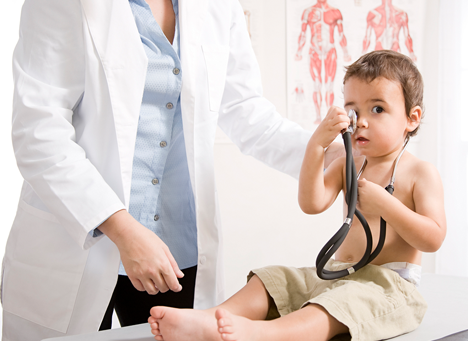 We offer an extensive range of services in the field of Pediatric Urology. Please see the lists below and call us at (210) 615-1600 if you have any questions.

What is bladder and bowel dysfunction?
Bladder and bowel dysfunction-BBD (also known as dysfunctional elimination syndrome) is a condition in which bowel issues such as constipation and encopresis are linked to urinary symptoms. Since the rectum and the bladder share similar nerve control (from the spine) and the same pelvic floor muscle support, bowel movements issues may trigger urinary symptoms. Lower urinary tract symptoms may include urinary incontinence, urgency, frequency, holding maneuvers, etc. Sometimes BBD may be accompanied by recurrent urinary tract infections. While these issues can significantly affect quality of life, children may also be at risk for significant health risks due to urinary tract infections with fever, concurrent urinary reflux, and even kidney damage. In addition to this, BBD is frequently seen in children with behavioral and neuropsychiatric disorders such as attention-deficit/hyperactivity disorder (ADHD) and autism spectrum disorder (ASD).
Bladder and Bowel Dysfunction Clinic
Pediatrix Urology of San Antonio has developed the Bladder and Bowel Dysfunction Clinic to assist you in caring for patients with voiding dysfunction, recurrent urinary tract infections, urinary incontinence, constipation and enuresis (daytime and nighttime wetting).
Treatments and Services
The Bladder and Bowel Dysfunction Clinic is conveniently located at our medical center location. Our experienced multidisciplinary team includes board-certified pediatric urologists, board-certified pediatric nurse practitioners and pediatric medical assistants that share in the development and implementation of a comprehensive, specific treatment plan for each child.
Visits are scheduled for approximately one hour and include a combination of assessment, counseling, diagnostic procedures and individual care plan development for each child, which may include:
Bladder ultrasound for measurements of urine volumes pre- and post-void
Uroflow
Urinalysis and/or urine culture
Medication management
Establishment of voiding routines
Assessment of barriers to adherence
Nutritional education
Behavioral therapy and relapse prevention recommendations
When indicated, biofeedback/pelvic floor physical therapy may be prescribed, which is performed in-house by our dedicated and knowledgeable staff.
We look forward to assisting you!

One of the most exciting new frontiers in the field of pediatric urology is the use of minimally invasive surgical techniques in caring for our young patients. These include laparoscopic, endoscopic and robotic surgical techniques. Although traditional laparoscopic (or keyhole) surgery has been in use for decades, the use of surgical robots to assist in laparoscopic procedures is a newer development in our specialty.
Robot-assisted laparoscopic surgery (or robotic surgery for short) uses familiar laparoscopic surgical techniques with the added advantage of the use of robotic arms to perform the procedure. Its main advantages include significant improvement in optics with a 3D high definition camera and the multiple degrees of freedom of surgical instruments provided by the robotic arms. Fine motor skills that could not be accomplished with traditional laparoscopy without great difficulty can now be easily accomplished with this technology.
Of course, the advantages of minimally invasive surgery such as smaller incisions, faster recovery, less need for pain medications and improved cosmesis are also realized with these techniques.
Many surgical procedures can be amenable to this approach, including kidney surgery (removal or nephrectomy, pyeloplasty, ureteral surgeries), bladder surgeries (partial cystectomy, removal of urachus, ureteral reimplant, diverticulectomy), stone procedures (cystolitholapaxy, ureterolithotomy, pyelolithotomy) and even major urinary tract and bowel reconstruction (bladder augmentation, continent diversion, Malone procedure, bladder neck reconstruction).
Our highly trained, experienced and dedicated urologists look forward to using these tools to provide the most effective and up-to-date care for our patients possible.
Meet Our Clinicians
Our local clinicians are highly trained to meet the individual needs of patients. Learn about their training, certifications, and other credentials by viewing their individual biographies.
View Directory