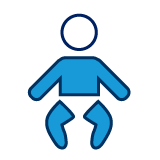 Early Identification
Early identification provides a unique opportunity for infants to receive early intervention, which can dramatically increase their quality of life.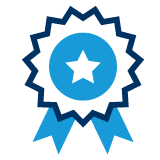 Quality Metrics
Two nationally recognized metrics for program quality are capture rate and refer rate. Annually, Pediatrix's capture rates exceed national benchmarks (> 95%) with refer rates. Additionally, Pediatrix is hyper-focused on continuous improvement to ensure all infants receive quality screening.
Dedicated staff
Part of the program's strength is the dedication and continuity of the hearing screen staff. This team interacts with parents, audiology providers, primary care physicians, and state and community resources.